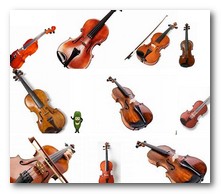 Last week we got caught in a rainstorm, playing to a crowd of milllions--of raindrops. That was the Oxbow Farm Pumpkin Festival in Carnation; the festival's past, but they'd got an incredible pumpkin patch, and other activities: We highly recommend visiting even if we're not playing there. What could be better?
Well, perhaps hearing us play would only make it better, and you've got three chances. First, on Saturday Oct. 5, we're back for a second time at this year's Lakewood Community Center Oktoberfest. We love this gig: It's rowdy, community-filled, and they don't make us wear leiderhosen! $20 buys you all the sausages, potatoes, and beer or non-alcoholic drink you'll ever need. Doors open at 6:30, and we start playing at 7.
On Sunday, we'll begin the day at the Issaquah Salmon Days, performing at 1 p.m. on the Hatchery Stage, hopefully to millions of sun rays and salmon worshippers. Salmon Days is crazy fun--have you ever been?--where Puget Sounders flock to the city's historic hatchery and celebrate the return of spawning salmon to the lakes and creeks of east King County.
Then--drum roll please--we'll be playing at 6 p.m. at The Royal Room in Columbia City, opening for the amazing contemporary string orchestra Scrape (Riley's is a member) and Travis Gore's Feeds On Majesty. We'll be introducing a few new songs and tunes, while Scrape will be performing compositions by Jim Knapp, and Eyvind Kang. You can check out some of FOM's music at the link above, where its described as a "group of talented multi-instrumentalists and singers (who) set out to bring elements of bluegrass, folk, psychedelia, and contemporary classical music to the modern band."
All the details are here. See you at one of these? Hope so! - r, s & l