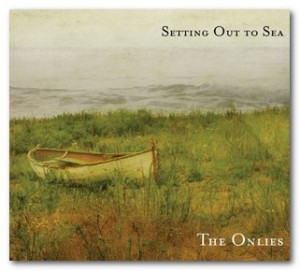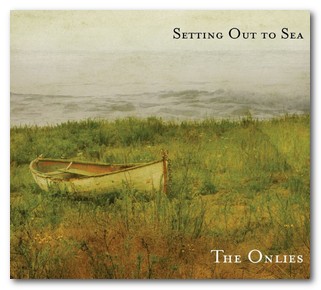 It's official – "Setting Out to Sea" is now available online, which means people from beyond Seattle and Portland (well, anybody who didn't make our CD-release gigs) can listen to and purchase it now. We are so dang proud of the CD, and we've every hope you'll love it as much as we do.
Fiddle virtuoso and genius Darol Anger gave it a listen, and here's what he said: "There is something really special going on in music on the West Coast. It's a wonderful and highly evolved fiddle community of young people, growing up fast, playing some of the most beautiful rootsy acoustic music ever heard. The level of ensemble playing and the 'family' feeling of the players are unprecedented. From Northern California up through the Pacific Northwest, musical magic is in the air. You can hear it on this recording." (Wow. Thank you Darol!!!)
For those of you who don't know, it's got 14 cuts, three of which are songs we wrote, plus a number of original fiddle tunes, too. True to our diverse styles, the CD crosses genres: Scottish, Irish, American old-time, French Canadian, Cape Breton, and a few that are harder to classify. A cut by Liz Carroll makes an appearance, as does "I'm Not Fed Up With The Pacific Ocean" by Ola Backstrom. Our buddy and frequent co-collaborator RuthMabel Boytz sits in on bass on several tracks, and we were lucky enough to land some beautiful cello support from Mila Phelps-Friedl.
The album is a very DIY effort. We recorded it in Riley's living room, with the help of Riley's dad Johnny. Also, with the help our friend Tom Collicott, we created the CD art. Here's where to get it:
We really hope you enjoy the album. If the urge grabs you, buy copies for friends (we plow all proceeds into fiddle camps), and tell everyone you know, and write your own review on your blog or any of the sites above. And let us know what you think! Thanks for listening!
Extras, btw: