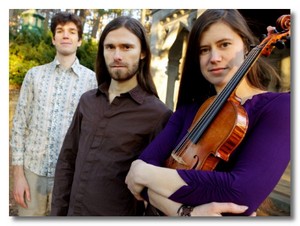 It's gonna be a tough decision Sunday evening, May 6. Seattle banjo master and all around cool Indiana boy Charlie Beck's got a CD release party on Beacon Hill. Hmm.
And then in the north end of town, the Bee Eaters and their strange brew of newgrassy celticky old-timey fiddle/cello/dulcimery stuffola are playing a house concert along with bluegrass singer Laurie Lewis in tow.
All at the same time.
What to do???
What to do???
One thing we know. Charlie won't be raising Michael Jackson from the dead.