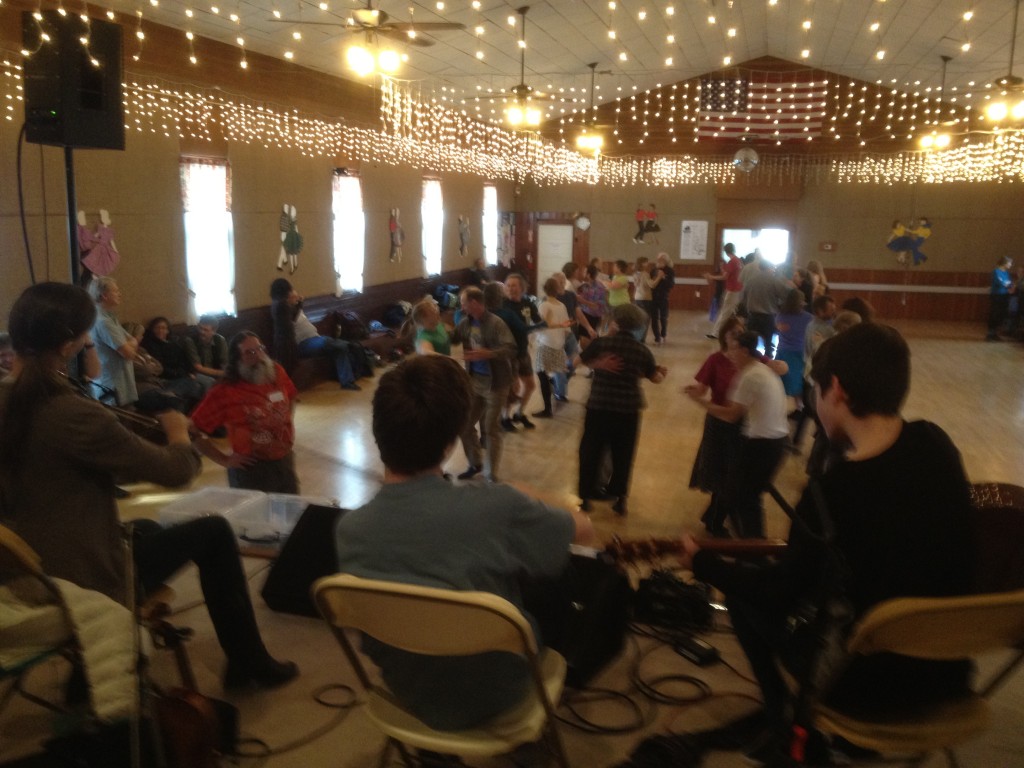 The Onlies are looking forward to a couple of fun and exciting events on Thursday, April 12.
First, they'll entertain college students (and the general public) with a noontime hour long concert at North Seattle Community College, at the college's Espresso Lounge.
Later that evening they'll pump out three hours of utterly fantastic dance music at the venerable Lake City Contra/Old-Time Country Dance, joined by their friend, the outstanding young bassist RuthMabel Boytz.
Both the concert and dance will showcase lots of new material and arrangements. These will be their last public performances for a little while, so don't miss it.
North Seattle Community College
Thursday, April 12th 12:00p-1:00p
9600 College Way North
Seattle, WA 98103      Directions      Campus map
The Espresso Lounge is in the north end of the College Center building
Lake City Contra/Old-Time Country Dance
Lake City Community Center
12531 28th Ave. NE, Seattle
Free introductory workshop at 7:30 pm, dance 8-11 pm;
$8 (students & seniors $6, kids & first-time contradancers free);
For more information, click here or call (206)525-0932.
Please respect the health needs of many dancers and come fragrance-free.