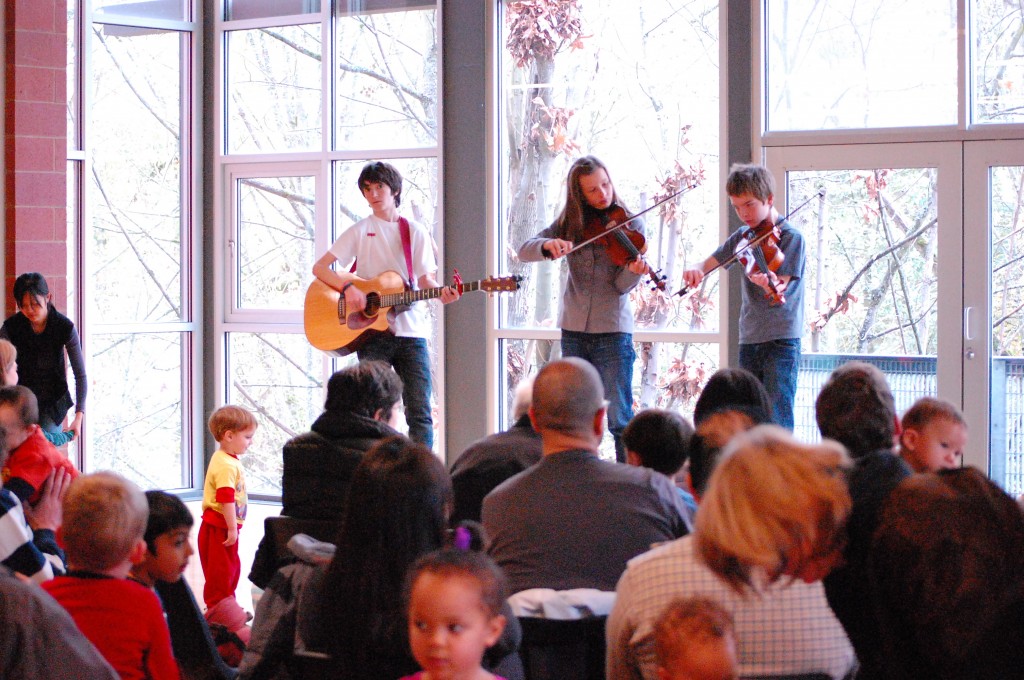 Concert for Kids - October 1st
As part of the Haller Lake Community Council's Concert for Kids series, the kids will play a concert on Saturday morning, October 1st from 11a-12p at the Northgate Community Center. Kids of all ages welcome, and their minders.
More details here.
Pictured here are the Onlies playing this same concert last year. Don't they look young!