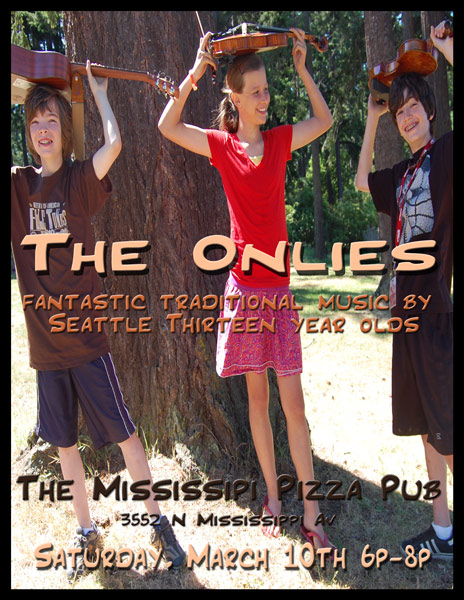 The Onlies are going to be in Portland this coming weekend, and will play an early show at Mississippi Pizza Pub on Saturday night, March 10th from 6p-8p. They'll be joined for a bunch of tunes by RuthMabel Boytz on upright bass, so there should be plenty of low notes to choose from.
The ever-wonderful duo of Caroline Oakley and Pete Leone have agreed to play some songs and tunes to kick off the evening, so don't be late!
For punishment gluttons, the Onlies will also be playing a contra dance the next day as part of the Portland Roadhouse event. Woo hoo!