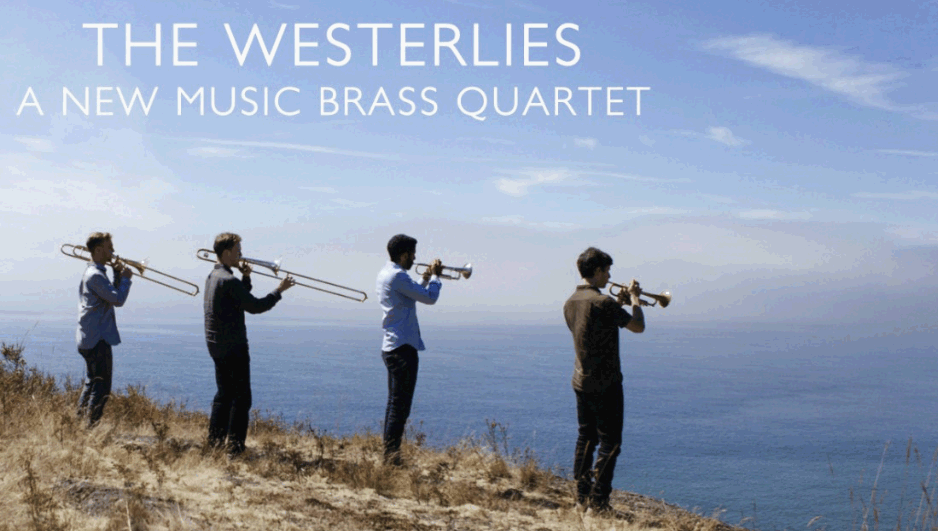 Hold onto your seats, folks, because there's a new wind blowing through town: It's a heady Northwest mix of folk and jazz coming when The Onlies join The Westerlies for the latter's Seattle CD release party., 7:30 p.m. Friday, Aug. 8, at Seattle's Royal Room in Columbia City. You likely know all you need to know about us Onlies, but if you haven't heard The Westerlies, do yourself a favor.
Graduates of the Garfield and Roosevelt Jazz Orchestras, the four Westerlies found themselves together in New York City and decided to form a band: Two trumpets, two trombones, and unlimited imagination. We've listened to them live, can't get enough of their new CD, Wish The Children Would Come On Home: The Music of Wayne Horvitz, and we're super proud to be opening for them. And we're not the only ones with goose bumps. NPR's Fresh Air gave the CD a great review, and they've garnered accolades from a host of jazz critics. Kurt Gottschalk of NYC Jazz Record put it this way: The CD "is a lot of things, but first and foremost it should be noted that it is just a lovely listen. It is that rare combination of approachable and unusual that can challenge listeners who want to be challenged and entertain those who don't."
Tickets are $20 adults, $10 students, and apparently are going fast. You can get yours at StrangerTickets.com.