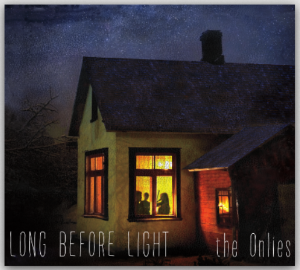 We're getting super excited to share "Long Before Light" with you! Seattlelites (and a few of you wackos coming from out of state!) can get the CD before the rest of the world at our CD release party, 8 p.m. April 4 at Town Hall Seattle. (Advance tix are $10/$5 student; get them here. Day of are $5 more.) It's gonna be a beautiful night. Consider this:
Atlas Stringband, arguably Seattle's premier purveyor of old-time music, gets things rolling just after doors open at 7. They'll be playing in the Town Hall Café, where you can nosh on snacks and beverages (including beer and wine) while chatting and rubbing elbows with the nicest people in the world (or fans, duh!).
Then, at 8 p.m., Kristin Andreassen takes to the Town Hall stage, performing songs from her latest CD, "Gondolier." Kristin, with whom we've spent countless hours jamming into the night, is the folk world's latest darling, criss-crossing as she is the country at the beck and call of folk stages and radio stations. You will love love love her.
Finally, it's release time. We'll play a good amount from our new album, and even toss in a few new things we're working on. Our producer Tristan Clarridge (Crooked Still/Bee Eaters) will join us on a few numbers, as will our favorite bassist in the whole wide world, RuthMabel Boytz.
If you can't make it, we'll be glum and blue, but there's light at the end of that dark tunnel: The CD will be available on iTunes and CD Baby on April 8. It'll brighten your day, and then some!